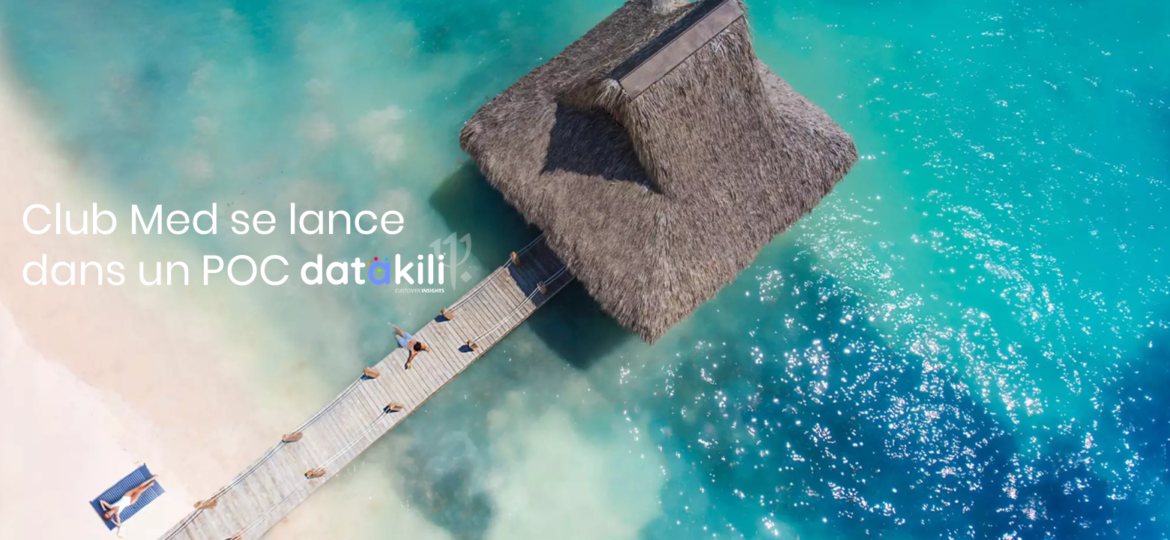 Club Med starts a POC with datakili to create a seamless omnichannel customer journey!
Club Med is extremely concerned with its customers' satisfaction and wants to provide a tailored and consistent customer experience across all of its channels. Therefore, they have chosen to start a POC with datakili, the only solution to visualize, analyze and monitor omnichannel customer journeys. Thanks to datakili, Club Med is able to self-discover powerful insights: effective and ineffective customer journeys, interactions across channels, detection of over/under used channels, in order to optimize its process.
Thanks to datakili's omnichannel vision, Club Med can understand its multi-sourced data, visualize them dynamically and intuitively, and breakdown data silos in order to benefit from unified dashboards to manage the omnichannel activity. The final purpose of the POC is to implement activation campaigns based on multi-channel scenarios and measure the generated ROI.
« datakili is the all-in-one solution which allows to visualize, analyze and activate our customers' omnichannel journeys.» states Clarisse Rollet, Club Med's Data Project Coordinator.
Club Med is specialized in all-inclusive luxury holidays all over the world.
datakili is the omnichannel customer journey visualization, analysis and monitoring solution.