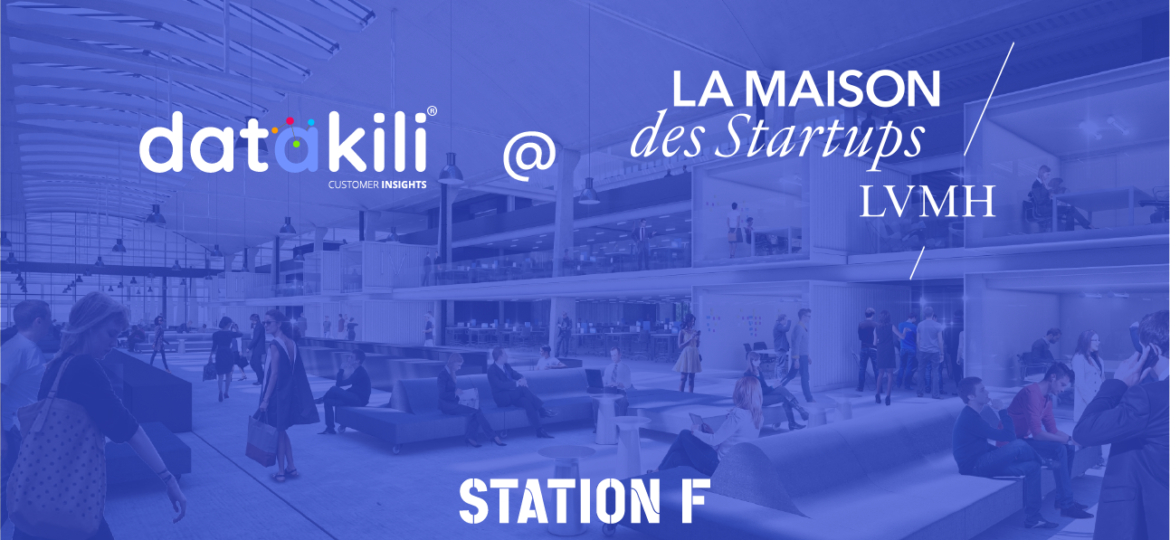 datakili® has been selected by LVMH to participate in their startup acceleration initiative « La Maison des Startups » at Station F
We are extremely proud to announce that datakili has been selected by LVMH to participate in their accelerator initiative "La Maison des Startups" within the largest incubator in the world : Station F.
Together, we aim at writing the future of customer experience in the luxury industry !
La Maison des Startups is a collaborative program between LVMH brands and innovative startups. One of the main priorities consists in continuously improving customer experience.
This new cooperation between datakili and LVMH confirms the large and steady adoption of datakili by brands that wish to understand the omnichannel behaviour of their clients.Omnichannel customer journey analytics has become essential for Marketing and CX managers. They can now find solutions to daily strenghten customer loyalty and engagement, improve customer care, manage complaints, measure attribution/contribution, etc.
We are looking forward to working hand in hand with LVMH Maisons in order to help them create a tailored customer experience, whilst meeting with the group's very high standards.