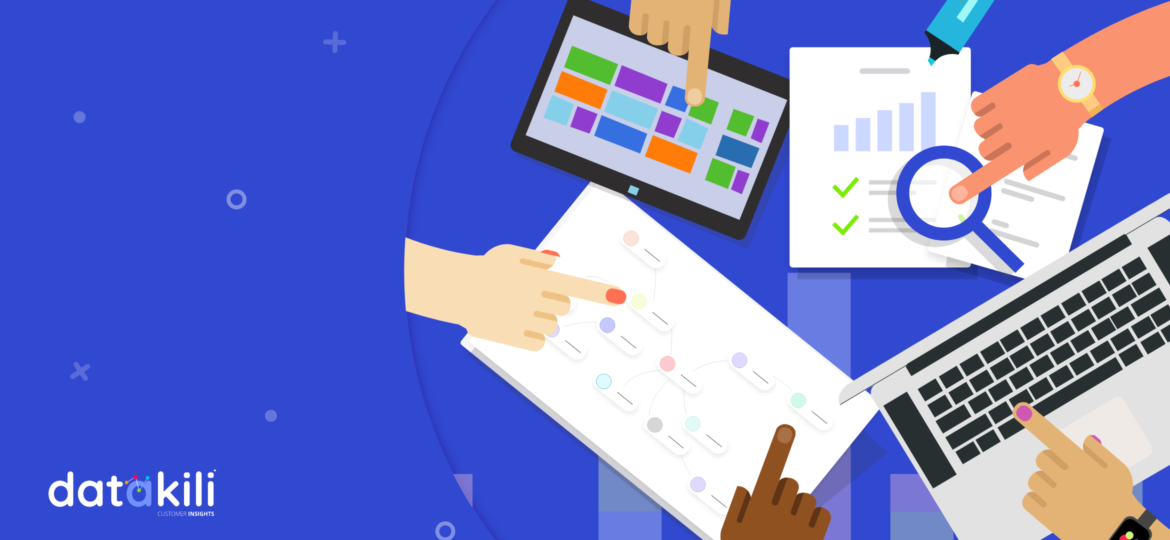 Why is it important to select a relevant use case for your customer journey analysis project? And how to do so?
Through your customer journey analysis project, you will have to face a significant volumetry of your data. Our advice would be to focus on a unique issue regarding your customer journey and to dedicate your use case to its study. By doing so, you will prevent your analysis project to go off in all directions and to align it with the scope, size and objectives you had defined in the previous stage.
And to do so, we recommend you to:
Choose a unique issue regarding your customer journey to address through the selected use case
Here below is a list of examples that you can study with a customer journey analysis tool:
Optimization of the journeys related to purchase, adhesion, collection, information request, customer service, etc.
Study of client termination / churn journeys.
Analysis of complaints and their impact on the customer satisfaction.
Evaluation of the omnichannel communication's performance.
Study of calls and calls rebounds.
Analysis of journeys drop out.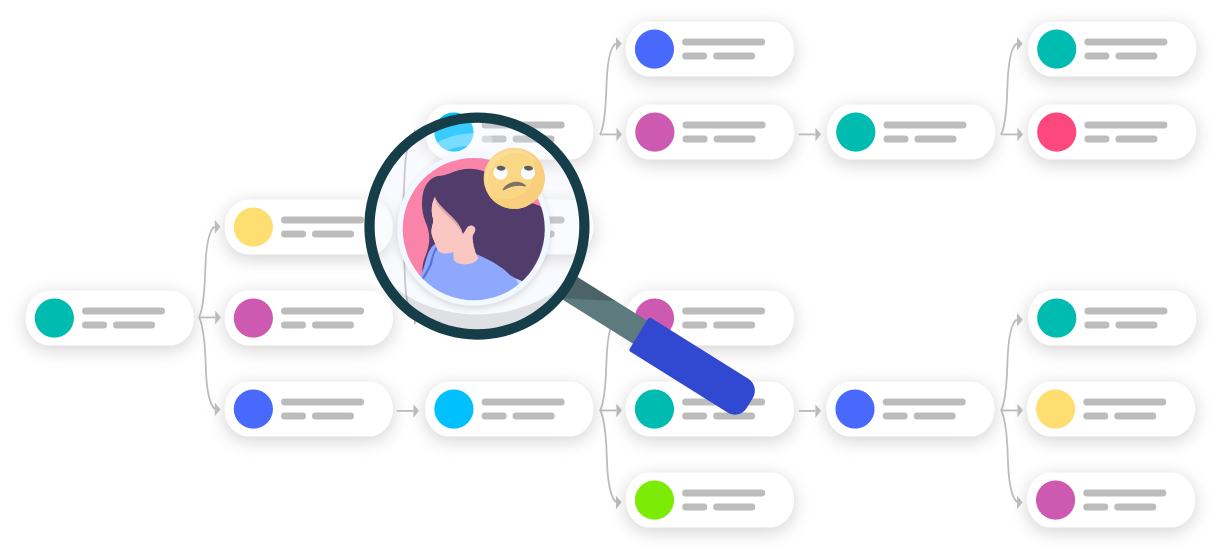 Define one or several working methods for the study of your customer journey problem
Once you have chosen you use case, you will have to define the workstreams or working methods to follow to carry out your analysis project.
Here below are different workstreams that can be selected to address your use case:
Discovery of your journey: discover from a "macroscopic" perspective the real behavior of your customers and the most taken touchpoints.
Measure of customers rates between each step: visualize the level of your clients' progression from one step to the next throughout the journeys. (ex: identification of journeys dropouts and interactions that can motivate these dropouts).
Identification of dropout points or success factors: measure the interactions or interactions sequences' positive or negative impacts on a journey's success or failure.
Behavioral segmentation: characterize groups of individuals that stand out by common journeys and/or attributes.
AB testing of sequences: discover the interactions or interactions sequences that outperform according to the comparison of several sequences / interactions between them.
Datakili's use case example
A major player from insurance industries intended to explore its customers' subscription journey to a loan insurance contract – from the application with an insurance advisor to the first allowance's debit as insured.
Journeys of nearly 130 000 unique customers, generating over 640 000 interactions have been studied. Through the analysis of the 5 channels and 12 interactions reasons, many insights have been identified.
Discovery of the journey: the exact drop out point in the accession have been determined (it happened when the insurance advisor asked for supporting documents).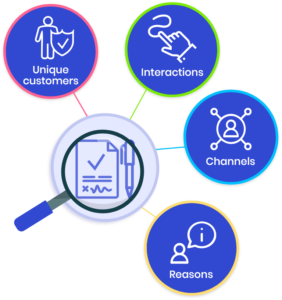 Previously unknown journeys have been discovered, including the existence of distinct journeys between clients whose records have been directly accepted by the insurance advisor and those whose acceptation have been differed.
Optimization of customers' progress from one step to the next: the customers rates between the journey's steps have been analyzed which led to identify many customer experience optimization's opportunities.
Select the key performance indicators (KPI) you want to use for your analysis
Once you have chosen the problem you would like to study regarding the customer journey and the major workstreams to do so, next step is to select more precisely the KPI to evaluate in order to address this problem.
Here below are some KPI examples that you may be analyzing depending on the problem you have chosen: