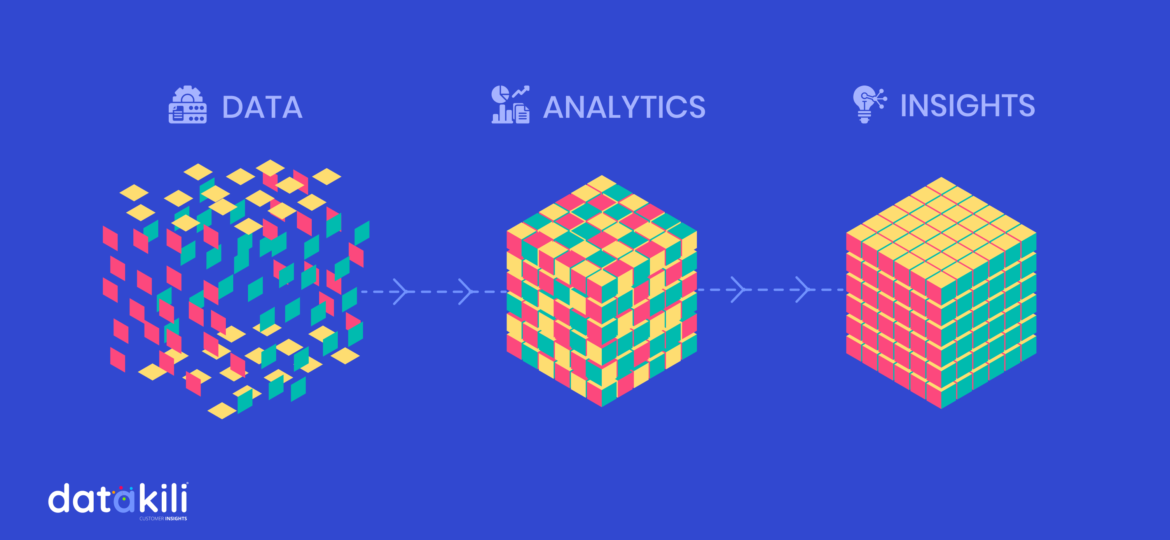 Customer insights, an opportunity for every company department
If the customer data is often compared to "the 21st century's new black", the unprocessed data has little value. But once it has been exploited, transformed, and analyzed, it becomes a highly valuable source of information: the customer insights.

Thanks to these key indicators, data-driven companies achieve quick win results such as:
a better understanding of the customers and the journeys they follow
a better understanding of the pain points they come across
the optimization of the business results
the anticipation of churn
some operational costs reductions
a competitive advantage through the prediction of customers future behavior
and the opportunity to develop new offers, services and products meeting their needs before competitors.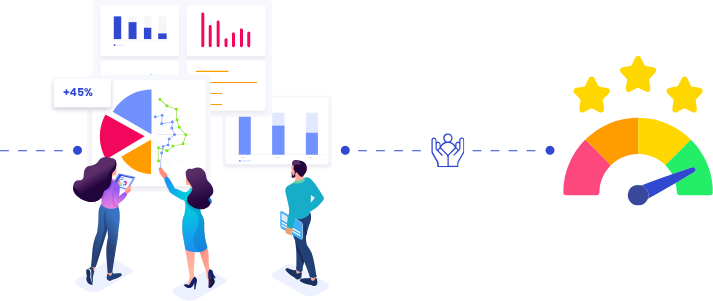 The data-driven companies are overall performing better than their competitors.
Datakili is an analysis and visualization tool, combined with a team of experts. We support you at each key step of the customer insights production so you can take the best decisions and improve your customer relationship. To learn more about us, please contact us.